God loves the family. He wants us to live together in families where we can care for each other, and where children can grow up and feel safe. There is a great importance of family in the bible, that is what we can see when we read all the bible verses about family that we find in both the Old and New testament.
Now, the family that God has created is today threatened. There are many voices that want to break the biblical pattern. But the bible is very clear. In the bible verses about family and marriage, we can read that God has His way; He made family the right way to live in our society.
The family is the place where love and joy should be ruling. It is a place where we take care of each other! But what shall we say about all broken relationships and all broken families? It is really a big tragedy, but we are not without hope! God is a God of restoration and healing. Not just when it comes to bodies but also relationships.

Many are the broken marriages that have been healed, many families have been restored, just because people have been praying and applied biblical principles like love, forgiveness, grace and mercy towards each other.
Bible Verses About Family Problems
The classical and well know bible verses that we find in Pauls letter to the Corinthians will help us understand what is needed today. God has given us an extraordinary love that he wants us to live in and to share with each other.
---
Love is patient and kind. Love is not jealous, it does not brag, and it is not proud. Love is not rude, it is not selfish, and it cannot be made angry easily. Love does not remember wrongs done against it. Love is never happy when others do wrong, but it is always happy with the truth. Love never gives up on people. It never stops trusting, never loses hope, and never quits. (1Co 13:4-7 ERV)
---
These verses are not only bible verses to help family problems but also bible quotes that will help in any relation we can ever have. Kindness, always thinking the best about each other, patience and a love that never gives up is what we need today. And God is the only one that can give us the true love that can restore relationships.
The word love – the bible also calls it the glue that keeps us together, is today so misused. Love has become selfish and the God kind of love, we hardly see today. God's kind of love is outgiving. It does not think about just me and my own needs, but about someone else. His love makes me willing to lay down my own life for someone else. Just like Jesus did for us.
That is the kind of love we need today to be able to see healing and restoration in today's family! And it is possible! God loves the family! He created it for our best!
Bible Verses About Family Unity
Joshua told the people that he and his family were going to serve the Lord. God had blessed them, and given them the land; He had been faithful and provided for the people. And that is the same for us today – God has blessed us and given us Jesus, and in Him we have salvation from all the darkness that want to come against us. Jesus even has provided victory when it comes to all evil that will fight against our families.
Our part is to do as Joshua did; to serve the Lord and walk in the life the God gives us. To dedicate our lives and say; me and my house will serve the Lord and love each other like Jesus have loved us!
---
And if it seems evil unto you to serve the LORD, choose you this day whom ye will serve; whether the gods which your fathers served that were on the other side of the flood, or the gods of the Amorites, in whose land ye dwell: but as for me and my house, we will serve the LORD. (Jos. 24:15 KJV)
---
And when we are doing that in unity we will see real victory in our lives! Here Paul and Silas got released from prison in a miraculous way, and the jailer that was responsible that night were scared to death but cried out for help in the following bible verses about family salvation:
---
And brought them out, and said, Sirs, what must I do to be saved? And they said, Believe on the Lord Jesus Christ, and thou shalt be saved, and thy house. And they spake unto him the word of the Lord, and to all that were in his house. And he took them the same hour of the night, and washed their stripes; and was baptized, he and all his, straightway. And when he had brought them into his house, he set meat before them, and rejoiced, believing in God with all his house. (Act 16:30-34 KJV)

---
Not only the jailer but also His whole family came to the Lord when they heard the word of God! Everyone decided to give their life to Jesus! And that is the true beginning of new life for our families!
Sadie Robertson – Thank You God – 18 Folder Sets – Bulk Discount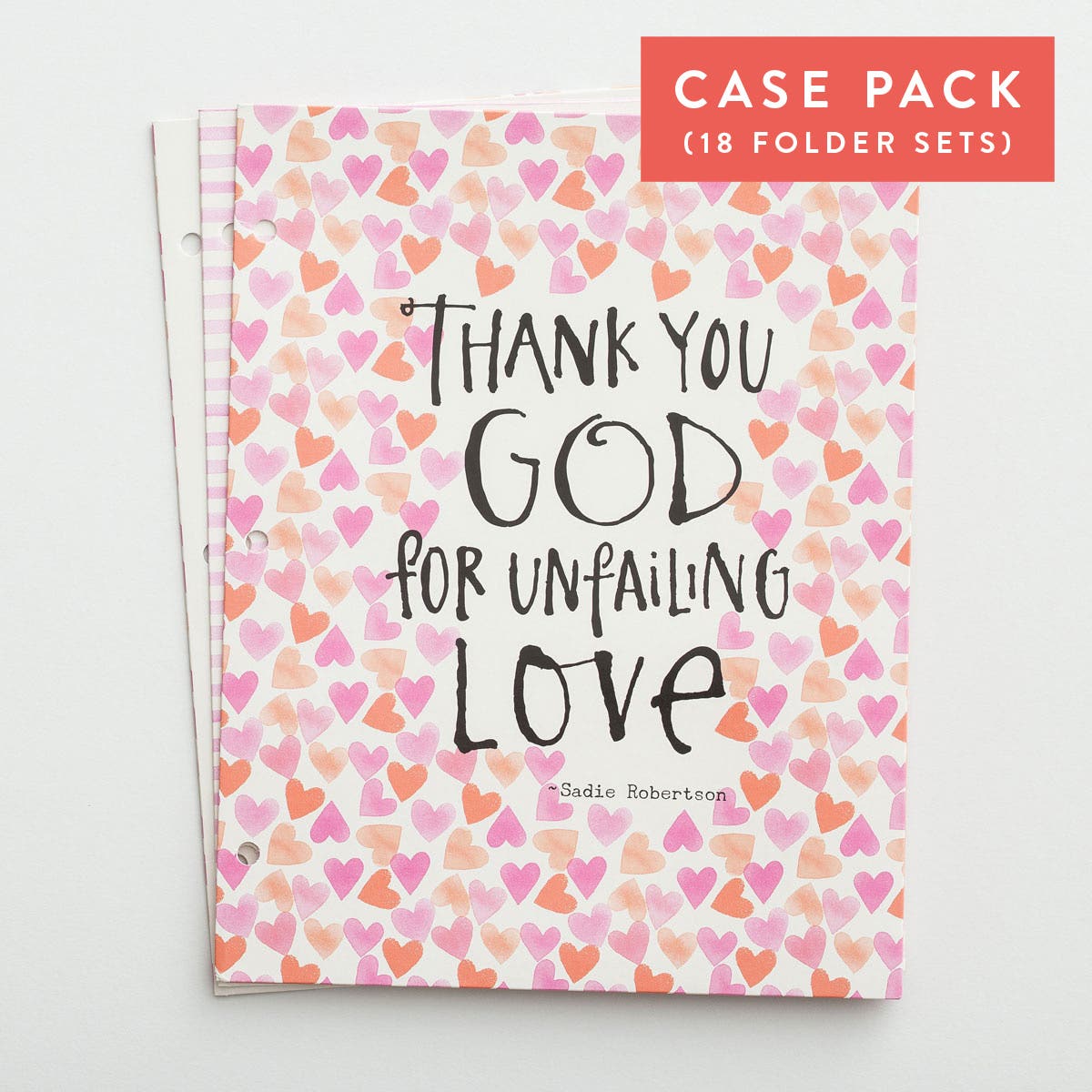 from: DaySpring Cards Inc
---
The importance of the bible verses – the word of God
---
---
Read more Family Bible Verses here:
Bible Verses About Family Are Still Relevant
Bible Verses about Family Tell Us Gods plan
The website owner is a participant in the Daysprings Affiliate Program, an advertising program designed to provide a means for sites to earn advertising fees by advertising and linking to Dayspring.com