We are Blessed in Jesus
When we are in Christ we are blessed by Him!
In Ephesians, chapter 1 we can read some well-known bible verses on blessing:
Grace be to you, and peace, from God our Father, and from the Lord Jesus Christ.
Blessed be the God and Father of our Lord Jesus Christ, who hath blessed us with all spiritual blessings in heavenly places in Christ: According as he hath chosen us in him before the foundation of the world, that we should be holy and without blame before him in love:
Having predestined us unto the adoption of children by Jesus Christ to himself, according to the good pleasure of his will, to the praise of the glory of his grace, wherein he hath made us accepted in the beloved.
In whom we have redemption through his blood, the forgiveness of sins, according to the riches of his grace; 
(Eph 1:2-7 KJV)
Many Christians are asking God to bless them while the Bible here tells us that if we are in Jesus we are already blessed with all spiritual blessings!
That is an awesome truth!
The bible quotes tell us that all blessings belong to us  because Jesus gave it to us when He died for us! We did not get blessed because of something we achieved ourselves, but because God loved us so much that He send Jesus to win back all that what we had lost! So it is only because of Him we are blessed!
We are blessed in Jesus
First of all; we are chosen by God to be in Christ. What a blessing! God wanted to adopt us back into Gods family! (Sin made us loose our status as children, but through Jesus we get it back!) So when we are in Jesus we are in the family – God's own family!
No one of us deserves this new life in Jesus, but we are accepted by God and loved to the max! We have redemption in Jesus; it means that our sins are forgiven and we now belong to God family and also inherit the blessings from heaven!
This is the beginning of everything that we receive from the Lord. Only because of Jesus we can live in victory and see Gods kind of life be manifested in us and through us.
Inspirational Bible verses on Blessing
In this world, all of us will meet problems of different kinds. Some of us are sick, some of us experience financial problems, and other again has relational issues in our life. That goes for all of us. But the thing is; that does not belong to Gods plans for our life! The bible verses about the blessings we have in Jesus is meant to show us that we can overcome life's problem by starting to live our life in Jesus!
God want us to have a life filled with His joy and happiness. Jesus came to give us set us free from everything the devil is doing in our life!
---
The thief cometh not, but for to steal, and to kill, and to destroy: I am come that they might have life and that they might have it more abundantly. (John 10:10 KJV)


---
The thief here is referring to the devil; he only wants to destroy us. He is death and he is darkness. But the great thing is that through Jesus we have victory over the devil! It does not matter whatever the enemy is trying to through at us; God always have a way out and He always can lead us into victory!
Victory Bible Verses
There is tons of encouraging bible verses about the blessed and overcoming life we have in Jesus! A few of them you find here:
---
Ye are of God, little children, and have overcome them: because greater is he that is in you, than he that is in the world. (1Jn 4:4 KJV)
---
 These things I have spoken unto you, that in me ye might have peace. In the world ye shall have tribulation: but be of good cheer; I have overcome the world.  (Joh 16:33 KJV)
---
For everyone who has been born of God overcomes the world. And this is the victory that has overcome the world—our faith.  (1Jn 5:4 ESV)

---
Bible Verses On Blessings And Curses
There are some famous bible verses found in the Old Testament; actually, there is a whole chapter where god is listing curses and blessings that people can receive in life.
In Deuteronomy Chapter 28 God starts by saying that if you observe and to do all his commandments, all these blessings shall come to thee and overtake thee.
And then he is given his promises of all he is going to give to his people; they shall be blessed in the city, and in the field; the cattle shall be blessed and their store houses shall also be blessed and on and on it goes. You can read all of it here: (Deu 28:1-13 KJV)
The wonderful thing is that all of these blessings that God gave his people in Old Testament, also belong to us in the New Testament; for us who believes in Jesus. Actually – All promises has been given us in Jesus;
---
2Co 1:20  For all the promises of God in him are yea, and in him Amen, unto the glory of God by us.
---
This means that in Jesus we are blessed with all heavenly blessing, even all them that are mentioned in Deut. 28! Go ahead and read all the blessing there and let theses words fill you with Gods love and care for you. Know the He wants to bless you in every area of your life; through His son Jesus Christ!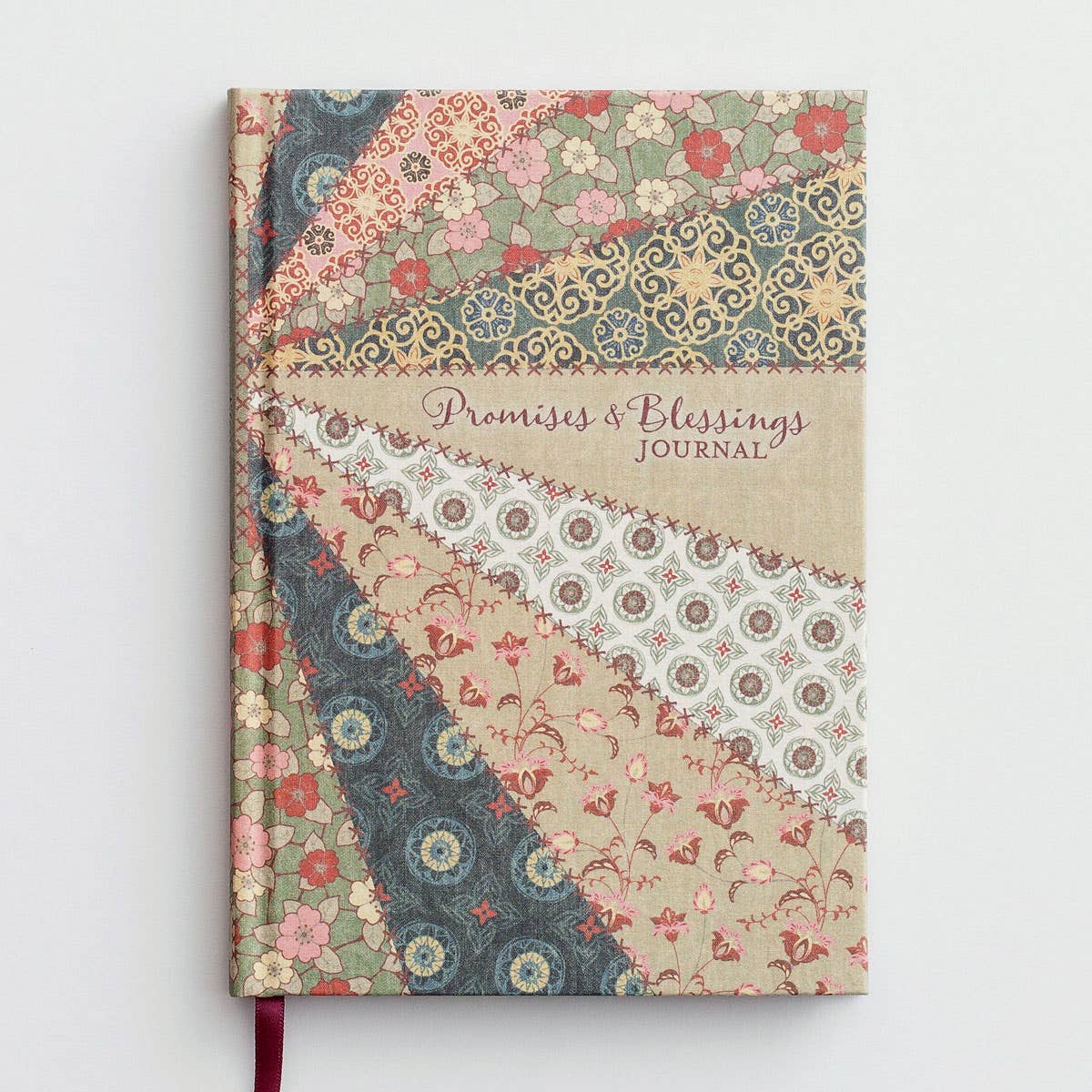 Promises & Blessings – Christian Journal
from: DaySpring Cards Inc
Read more about the life we have in Jesus: