Bible Verses on Family
There are some great Bible verses about the family in the Scripture! All since the creation God has been planning the family. The family is important to God – because God is family Himself! God, The son Jesus Christ and the Holy Spirit are together a union, they belong together.
When God then created man He made them two – a man and a woman, so they could live together. God said:
So God created man in his own image, in the image of God, created he him; male and female created he them. And God blessed them, and God said unto them, Be fruitful, and multiply, and replenish the earth,…….. (Gen 1:27-28 KJV)
Bible Verses on Family Relationships
These two verses are some great family bible verses!  We were created in the image of God! But not "only" that; God blessed Adam and Eve and predicted their life together; they should multiply, with other words; there should be children and grandchildren and families that should cover the earth!
Families are in Gods plan; it is Gods concept for the life here on earth.
And the LORD God said,
It is not good that the man should be alone; I will make him an help meet for him. (Gen 2:18 KJV)
No one should live by himself; it is not good for people to live alone. We need to help each other and families are God thoughts for us.
But there are even more bible verses about families for us in Genesis: God created the woman from a rib from Adam while he was asleep. That tells us how close we should be, man and wife. We belong to each other and should stay together. That is the heavenly meaning from the beginning. God said:
Therefore, shall a man leave his father and his mother, and shall cleave unto his wife: and they shall be one flesh. (Gen 2:24 KJV)
Those verses must be the first bible verses for family love that we can find in the bible. A man shall leave his former family to stay with the wife. Today this concept is threatened and shaken in our society; not only in the world but also amongst Christians. We are many that have experienced broken families. But from those verses we just read we can see that Gods purpose is that the family shall stay together because He has a purpose for the family on earth!
Declare The Family Faith In Your Home: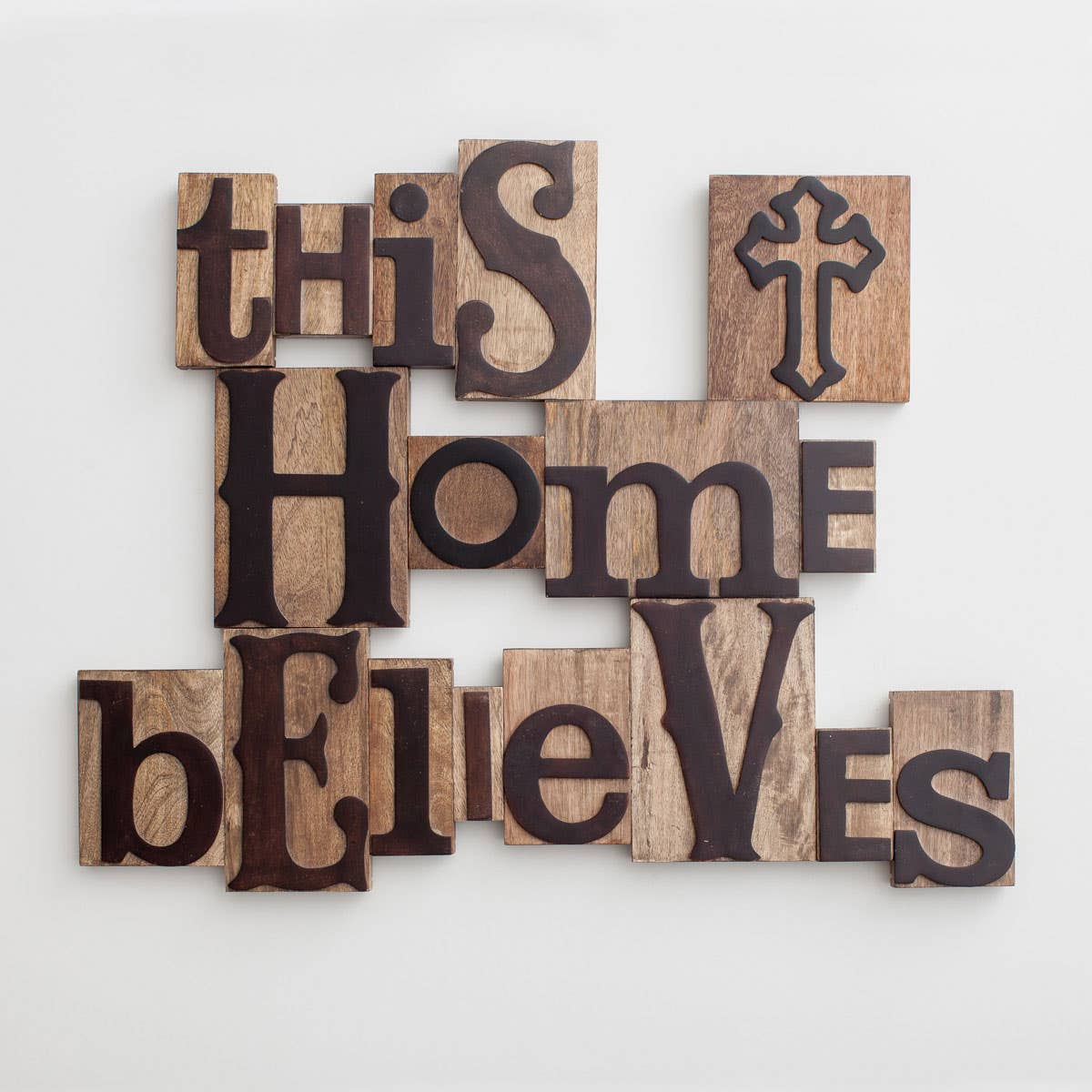 This Home Believes – Letterpress Block Set
from: DaySpring Cards Inc
More Family Bible Quotes
Joshua; who was the great leader of Gods people after Mose, once made a declaration to the people He served. God had spoken about that he had been faithful to the people, and now was the moment for them to decide if they should be faithful to God. That is when Joshua said:
And if it seem evil unto you to serve the LORD, choose you this day whom ye will serve; whether the gods which your fathers served that were on the other side of the flood, or the gods of the Amorites, in whose land ye dwell: but as for me and my house, we will serve the LORD.
(Jos 24:15 KJV)
There are more bible verses on the family in the New Testament. If you want to read some of them, go for example to Eph.3
Bible Families Keep your family together and strengthen your family with God's Word. Find out how Verses for God can solve your family problems.…:
What Does God Say About Families Bible Verses on Families
---
---
Read more Family Bible Verses here:
Bible Verses About Family Are Still Relevant
Bible Verses about Family Tell Us Gods plan