The healing scriptures that you find in the bible are Gods powerful word. From the very first page and through the whole book, you can read about the power that there is in the word of God.
When God created the earth He said: Let there be light, and it became light! When Jesus says: Be healed – you will be healed! Jesus was known as a man with powerful words. People who listened to Him were amazed:
And they were astonished at his doctrine: for his word was with power.  (Luk 4:32 KJV)
The word of God is like dynamite – spoken by the power of the Holy Spirit His words can move mountains! And sicknesses!
Healing Words In The Bible
We can read bible scriptures from Psalms how God did send His word to heal His people:
---
He sent his word, and healed them, and delivered them from their destructions. Psalms 107:20 (KJV)
---
One word from God and everything can change! Why not believe the bible scriptures on healing and start to receive Gods healing into your life!
You know, it is important that we take the word of God seriously… His word is like seeds that we can put into our hearts. The bible scriptures about healing are like seeds that in its time will produce health for our body, but sometimes it takes time; just like it takes time for a farmer to see the harvest.
But there will be a harvest if we stay in the word, and read the word and let the word work in our lives!
Here is what some wonderful, well-known bible verses from Proverbs say about Gods healing words and how to receive them into our lives:
---
My son, attend to my words; incline thine ear unto my sayings. Let them not depart from thine eyes; keep them in the midst of thine heart. For they are life unto those that find them, and health to all their flesh.  (Pro 4:20-22 KJV)
---
God wants us to keep His word and not forget about them – he wants us to keep them in our heart all the time. Why? Because His words are producing health and life, not only in our lives but also in other people's lives!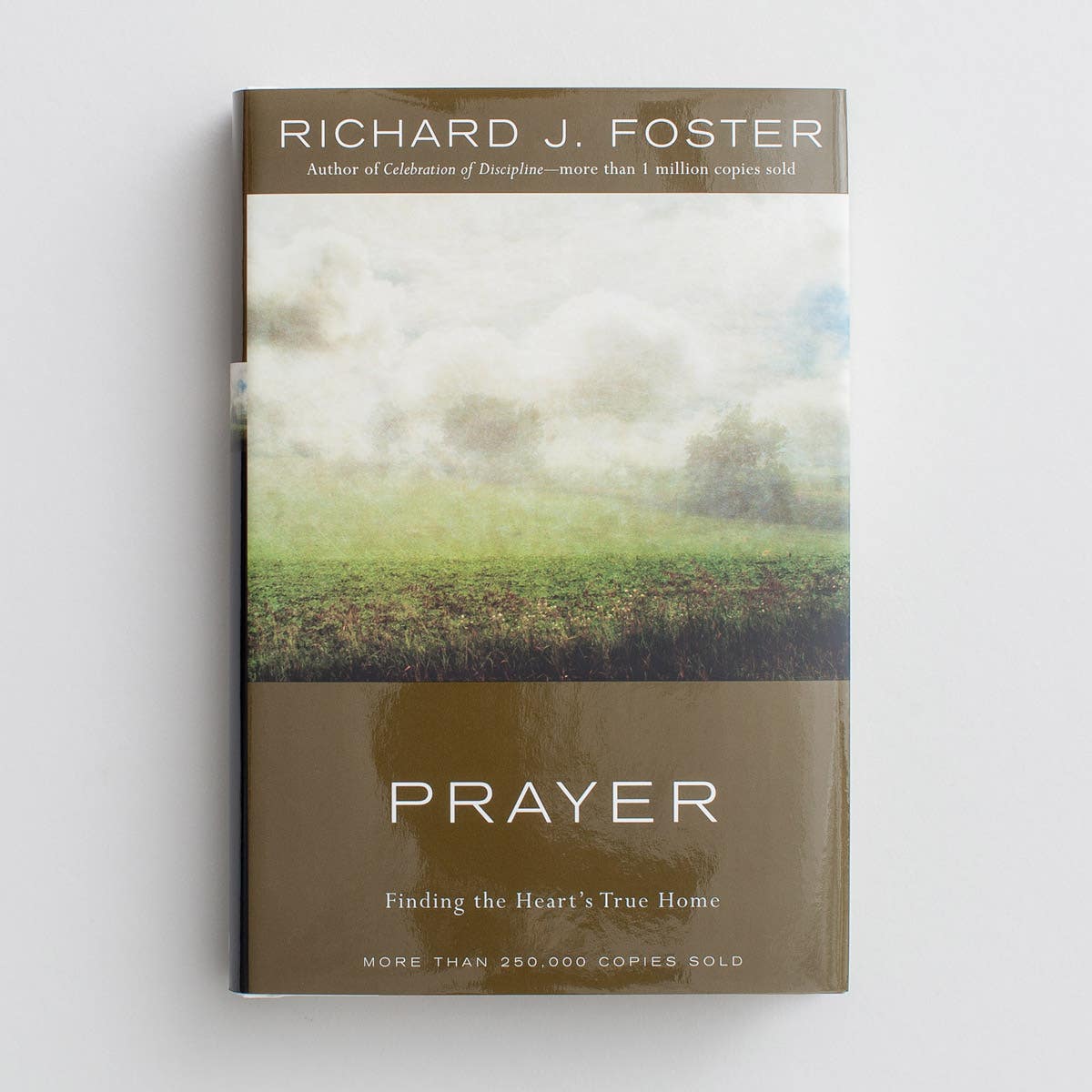 Richard J. Foster – Prayer, Finding the Heart's True Home
from: DaySpring Cards Inc
Healing scriptures are like medicine. You take it, not just one day, but two, three…maybe weeks and even longer. But one day the sickness is gone!
So write those scriptures from the word of God down, or print it out from this website, and eat of it, daily!
---
But he answered and said, It is written, Man shall not live by bread alone, but by every word that proceedeth out of the mouth of God. Matthew 4:4 (KJV)
---
It is the spirit that quickeneth; the flesh profiteth nothing: the words that I speak unto you, they are spirit, and they are life. John 6:63 (KJV)
---
This image was found here:
https://www.pinterest.com/pin/298715387763544119/
Other Healing Scriptures from the Bible:
Abide in the word of God:
Then said Jesus to those Jews which believed on him, If ye continue in my word, then are ye my disciples indeed; And ye shall know the truth, and the truth shall make you free… If the Son therefore shall make you free, ye shall be free indeed. John 8:31-32, 36 (KJV)
---
If ye abide in me, and my words abide in you, ye shall ask what ye will, and it shall be done unto you. John 15:7 (KJV)
---
There is power in the word:
---
And when Jesus was entered into Capernaum, there came unto him a centurion, beseeching him, And saying, Lord, my servant lieth at home sick of the palsy, grievously tormented. And Jesus saith unto him, I will come and heal him.
The centurion answered and said, Lord, I am not worthy that thou shouldest come under my roof: but speak the word only, and my servant shall be healed. For I am a man under authority, having soldiers under me: and I say to this man, Go, and he goeth; and to another, Come, and he cometh; and to my servant, Do this, and he doeth it.
When Jesus heard it, he marvelled, and said to them that followed, Verily I say unto you, I have not found so great faith, no, not in Israel. …… And Jesus said unto the centurion, Go thy way; and as thou hast believed, so be it done unto thee. And his servant was healed in the selfsame hour. Matthew 8:5-10,13 (KJV)
Find other Healing Bible Verses:
Bible scriptures about healing in video format: